What is film faced plywood?
Film faced plywood is lightweight, resistant to corrosion attack and water, easily combined with other materials and easy to clean and cut. Treating the film faced
plywood's edges with waterproof paint makes it highly water-and wear-resistant. Coating the film faced plywood with high-quality import films ensures hardness and
damage resistance. The surface of the film faced plywood is hygienic and resistant to strong detergents, which is important for farming constructions and storage of food
products. It can be used in conditions of high temperature drop, influence of moisture, detergent cleaning and provides protection against termites.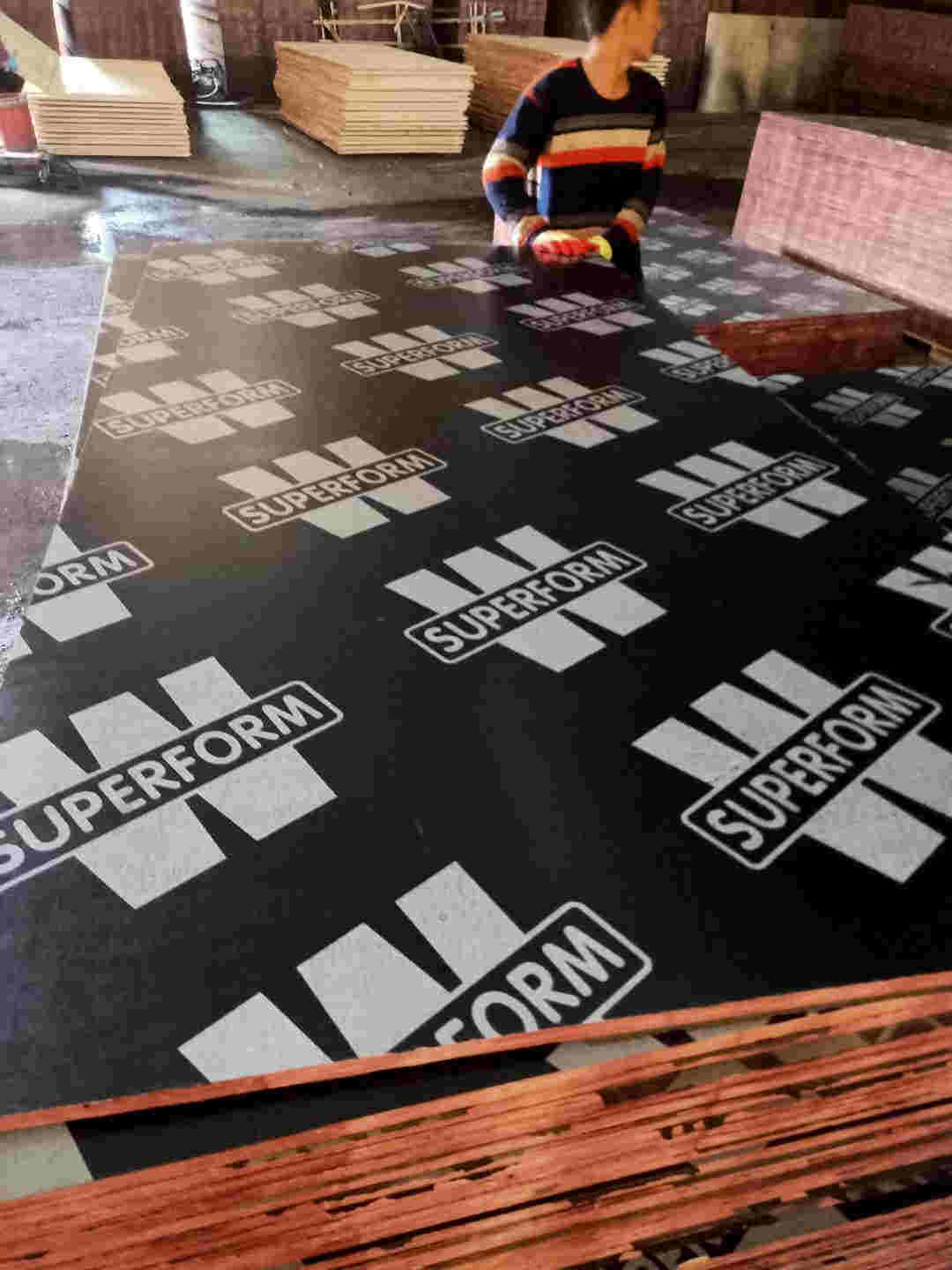 Advantage
•High Multi-use ability
• High resistance to water
• High quality surface of the concrete
• Easy to clean and cut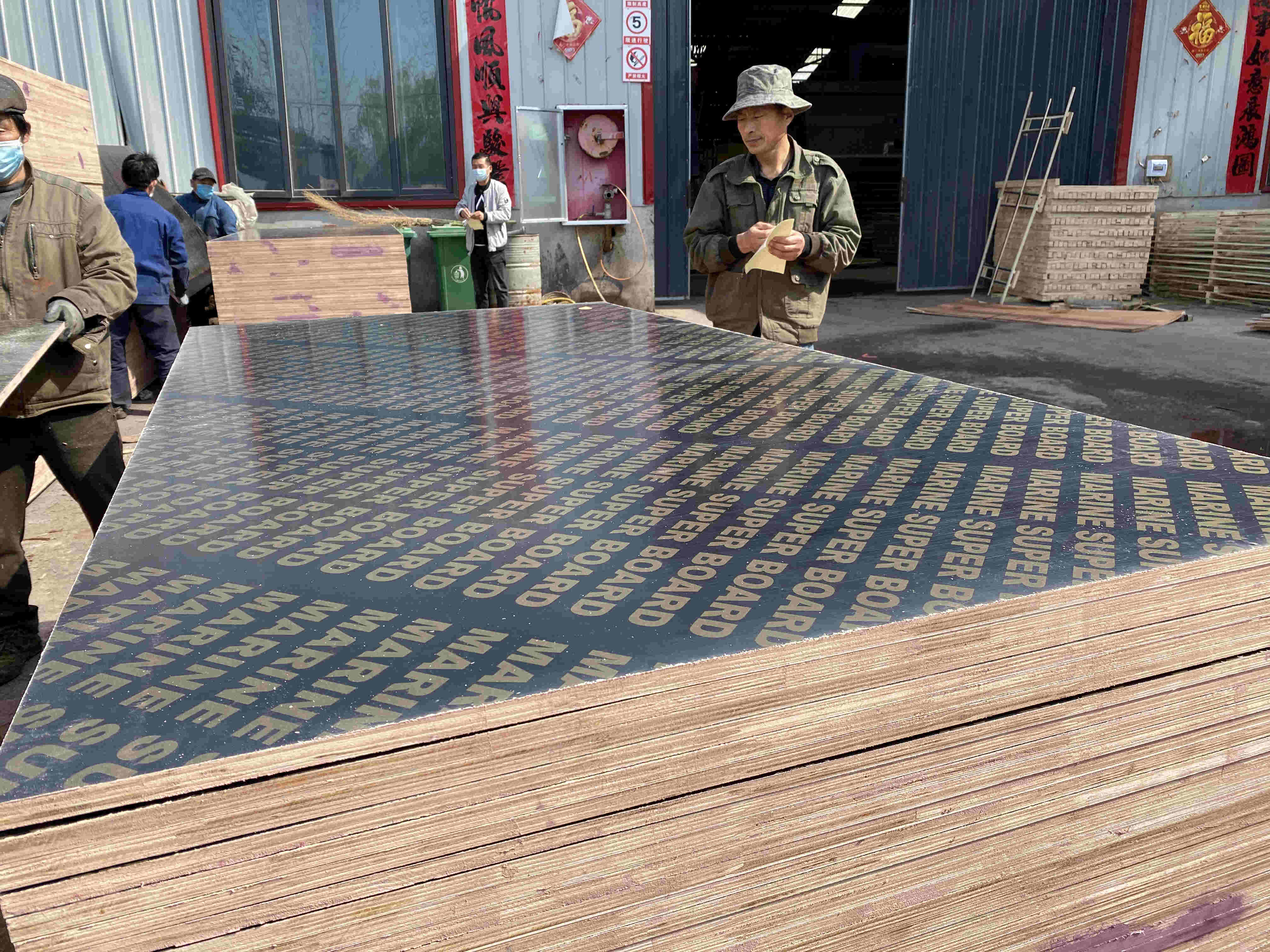 Production technology
Veneer assembling —hot pressing-sanding-fixing film -hot pressing-cutting
( Different quality depends on the times of hot pressing)
How to prolong the use of film faced plywood :
Store at the construction site:
.
1.It's required at least 50-100M2 to turn over the panels during structure construction process and after finish ,pls store in designated yard.
2.The designated yard should be located within the effective radius of gyration range of tower cranes, and the ground of the yard must be solid,
flat and dry.
3.Should take the opposite approach when stacking two panels board, it's very necessary to take interim measures to prevent the panel
dumping. In case any rust, could use wood pallets under the whole panels.
4.The panels can not squeeze between each other, should avoid uneven force.
5.The panels should be classified by different usage and should stock them accordingly in different place, setting up a clear signs for
identification.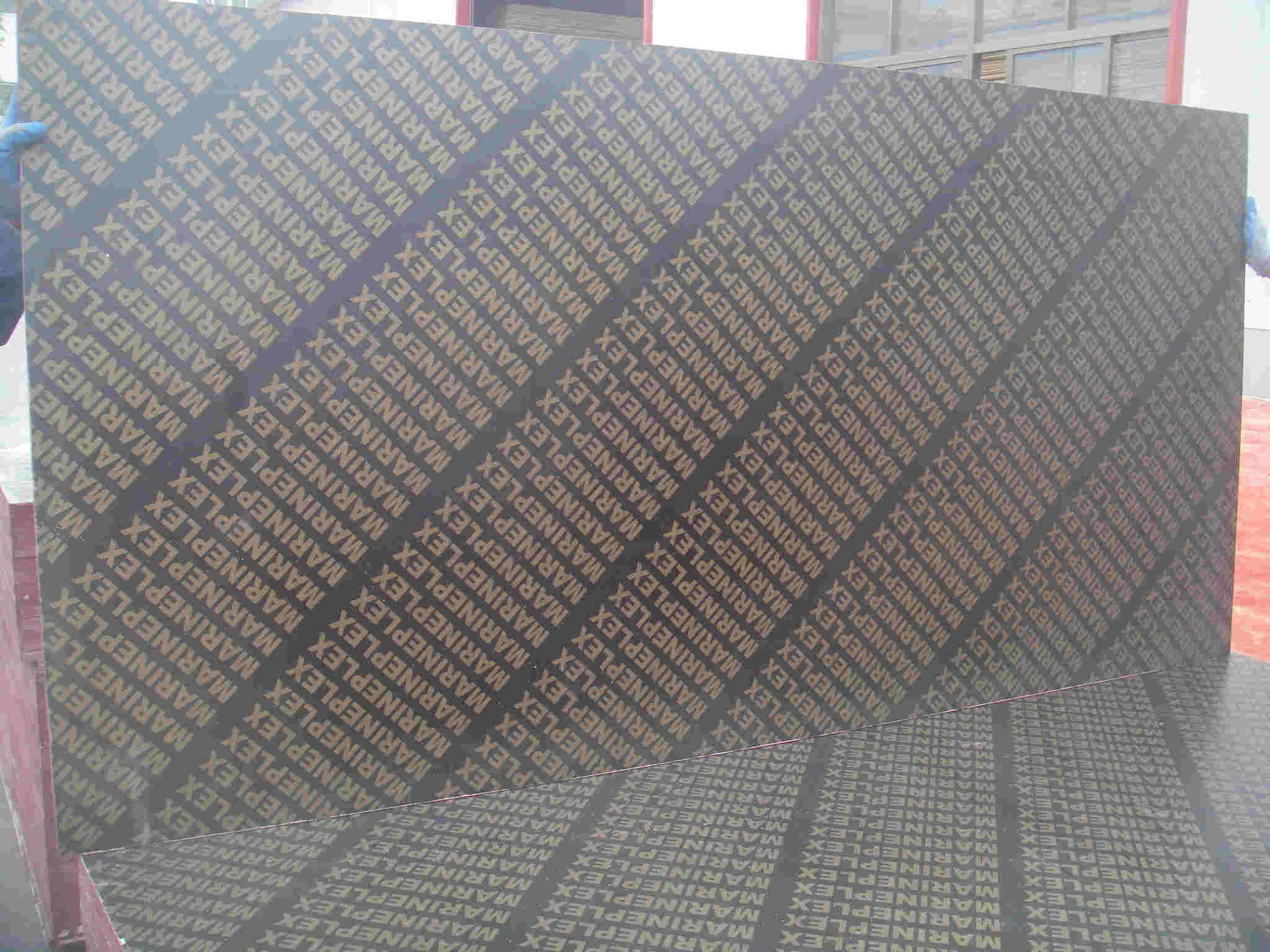 INSTALLATION of FILM FACED PLYWOOD
1.Before installation, the seated line of panel should pop up
and leveling by mortar outside the wall. Should clear up all
the sundries before installation.
2.Make sure the surface of the panel is clean before
installation and should coat the release agent well.
3.In order to prevent the panel displacement, should fix steel
plate around the panel before installation.
4.All the joint between the panel must be treated with sponge
to prevent the leakage of mortar .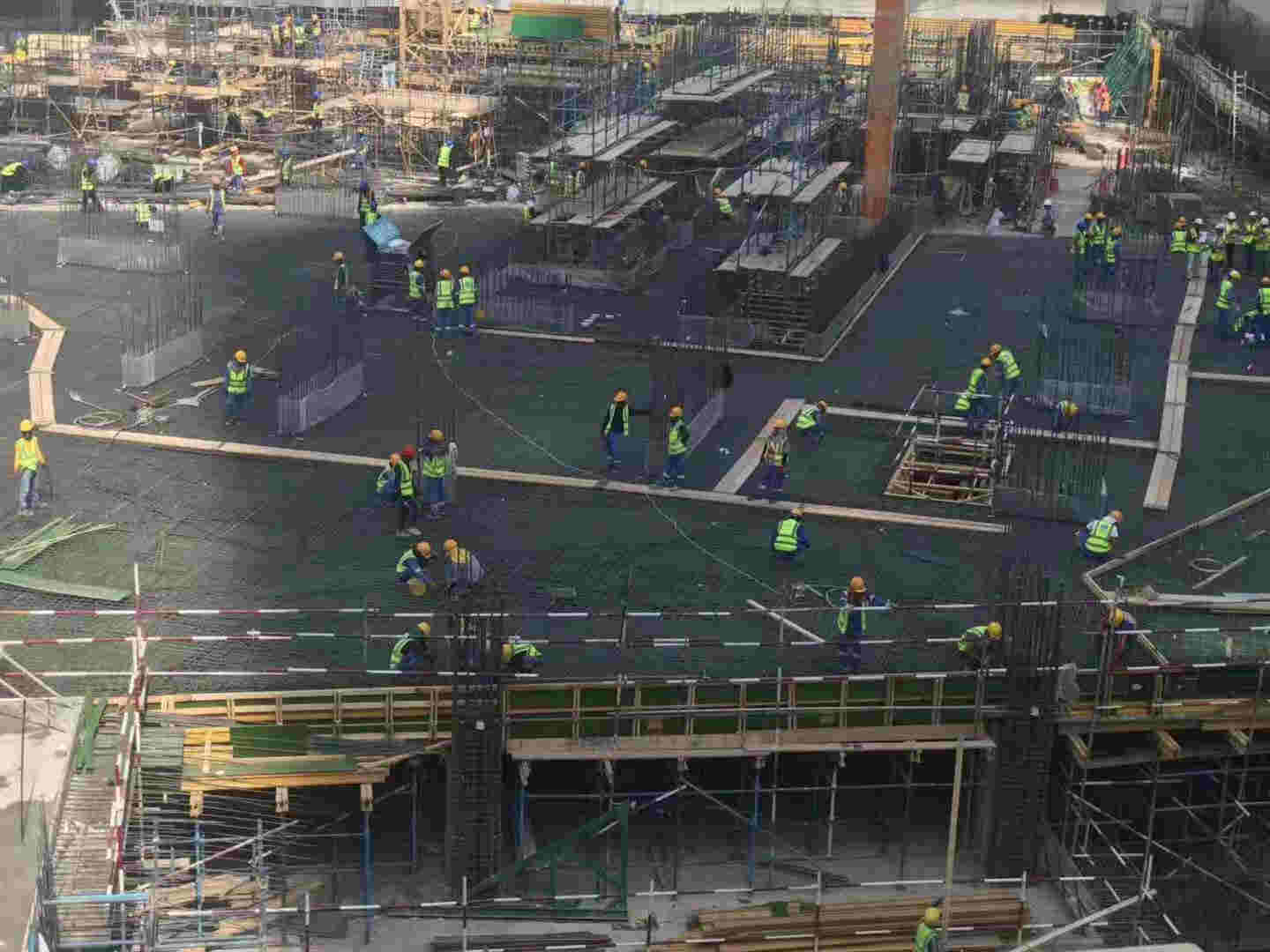 ---
Post time: Sep-19-2022