OSB stands for Oriented Strand Board which is a widely used engineered wood panel made using waterproof heat-cured adhesives and rectangularly shaped wood strands that are arranged in cross-oriented layers. It is similar in strength and performance as plywood, resisting deflection, warping and distortion.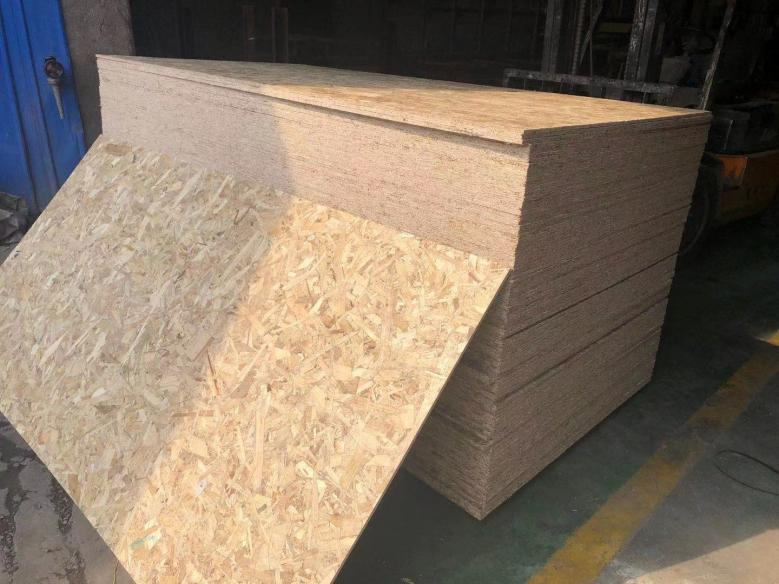 Oriented Strand Board (OSB) offers endless creative applications from construction to interior design. OSB has a unique appearance, is versatile, and has great structural strength and durability – all qualities that perfectly matches your creativity.
The uses of OSB depends on their type or category:
OSB/1 – General purpose boards for interior fitments (including furniture) for use in dry conditions.
. OSB 2: structural board to be used in dry interiors
. OSB 3: structural board to be used in environment with moderate humidity both in interiors and out doors.
. OSB 4: Structural board designed for applications with increased mechanical loads and higher humidity interior and exterior use.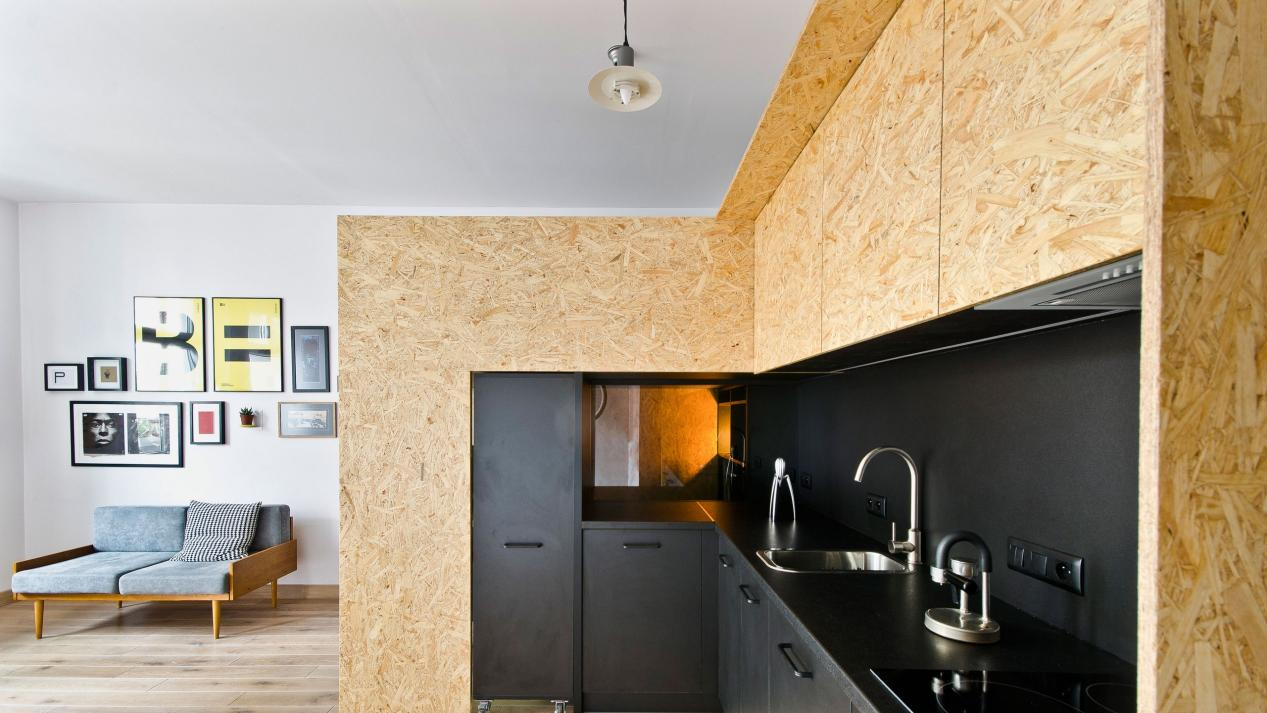 . The quality of the final concrete surface depends to a large extent, on the quality of the shuttering board being used.
. OSB shuttering boards are resistant to the action of mortar and therefore suitable for repetitive usages, which reduces the construction cost.
. The boards' edges are protected against water penetration during their manufacturing process, however on the working site water penetration to an unprotected spot may cause a local flat edge. Thus a special polyurethane lacquer is used to cover the edges.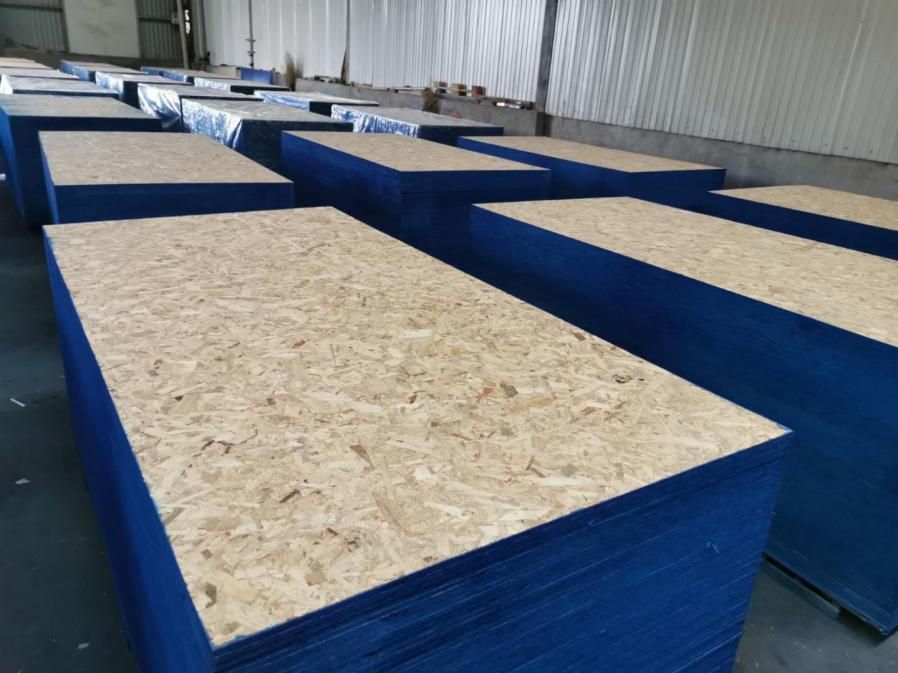 To make sure the OSB quality, Unicness establish our own program of in-plant quality control to ensure the finished product meets or exceeds the requirements for the grade specified in the applicable standard.
Panel quality is affected by every process in the plant and by the quality and consistency of the raw materials used to manufacture the panels. Process control is uniquely designed and reflects the particular combination of machinery, control devices, materials and product mix.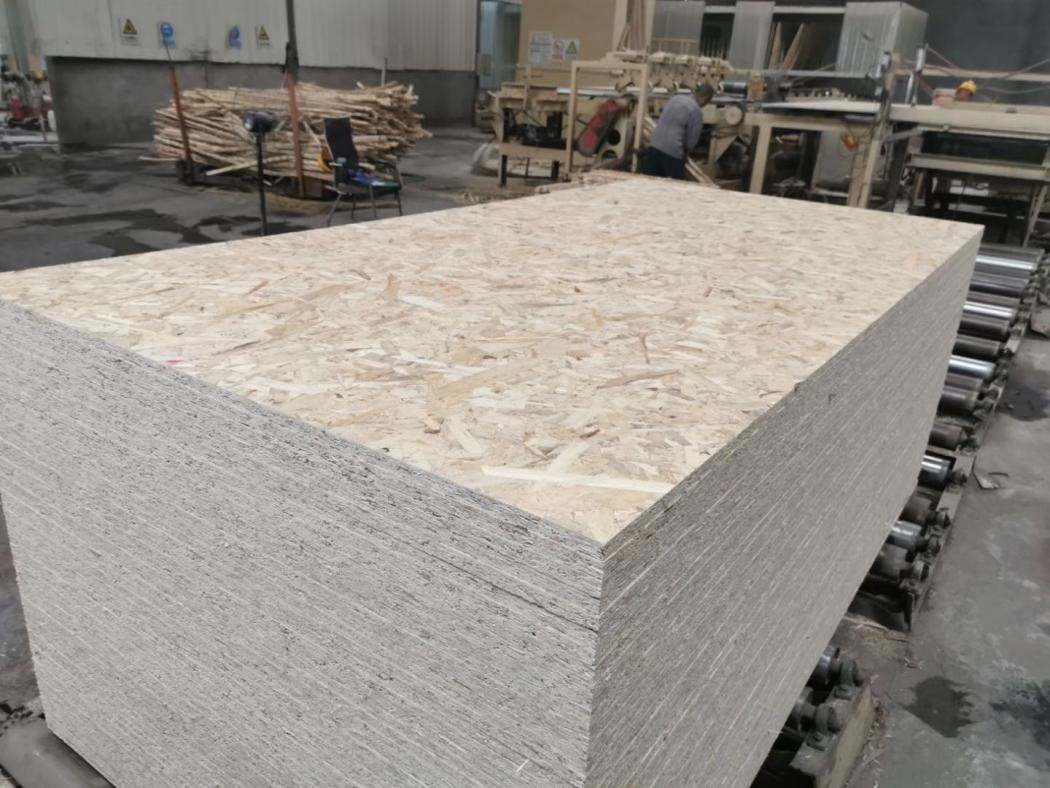 Continuous monitoring of all process variables by the plant quality control staff maintains the product as required by the applicable standards. Which including sorting of logs by species, size, and moisture content, strand or flake size and thickness, moisture content following drying, the consistent blending of strands or flakes, resin and wax, the uniformity of the mat leaving the forming machine, the press temperature, pressures, closing speed, thickness control and pressure release control, quality of panel faces and edges, panel dimensions and the appearance of the finished panel. Physical testing of the panels according to standard test procedures is necessary to verify that production conforms to the applicable standard.
To know more about OSB, just contact us! 
---
Post time: Sep-23-2022